Before we head to mountainous Keystone, please watch this magical moment I caught on video just in front of the Denver train station…
After beholding the beautiful works of art from Denver's Art Museum, I needed to go back to the airport via train (20 minute ride) in order to catch the Mountain Express shuttle to Keystone (2 hour ride). By the time I arrived in Keystone, night had fallen. My room was at a Swiss-Alps-Reminiscent B&B called Ski Tip Lodge, and I give them five stars for good vibes. The minute I arrived, I plopped off my backpack of minimalist belongings and headed to the Keystone Conference Center for the Jewel concert.
Yes, Jewel serenaded the mass of techie attendees with transformative stories and sweet songs.
Jewel live at InstructureCon 2017
The next morning, I awoke early due to the two hour time difference, and enjoyed a walk around the beautiful area at an elevation of 9,173′. Believe me, I got in as much hiking and learning as I could. Instructure pulled out all of the stops with their state-of-the-art Canvas conference and I am so grateful to have been a part of it.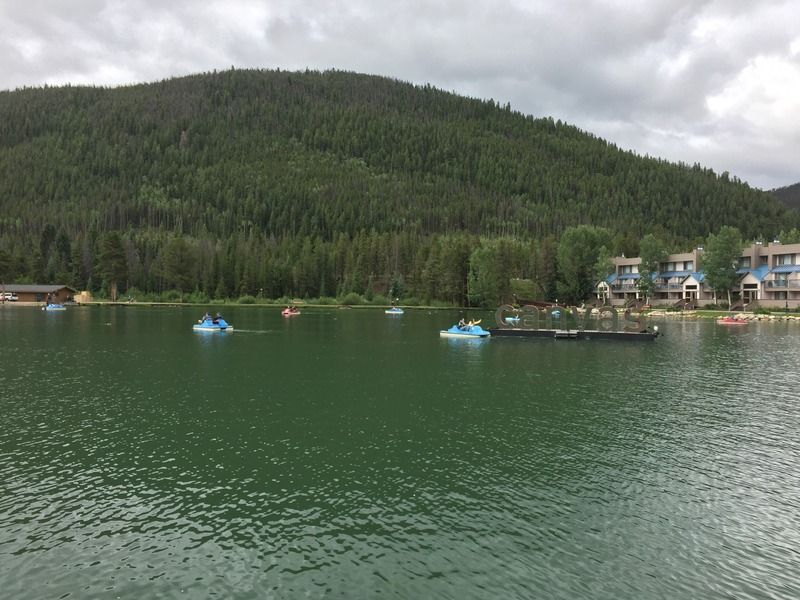 I fell in love with the Ski Tip Lodge and treasure my time there. Please see video and photos pictures below and you'll see why… As they say, a picture is worth a thousand words and a video is worth a million.